Why choose a campsite in Charente Maritime ?
Are you looking for a destination for a vacation in the sun? Why not opt for a campsite in Charente Maritime?
Ideally located in the Poitou-Charentes region, the Charente-Maritime is a perfect destination for family camping. Considered as one of the most beautiful tourist regions of the country, this department presents a multitude of qualities. Between the lush nature, the diverse landscape and the multitude of activities available, camping in Charente-Maritime promises an unforgettable experience.
To make your stay unforgettable, the Campings Auguste group offers two 3-star campsites in Charente Maritime providing all the comfort you need for a family vacation.
A campsite in Charente-Maritime to go from the land to the sea
Every year, the Charente-Maritime welcomes thousands of holidaymakers and it is not without reason. Located on the coast of the Atlantic Ocean, this region is home to several varieties of landforms: fine sandy beaches, impressive cliffs and atypical coves. Thus, there is no lack of activities to do and sites to visit.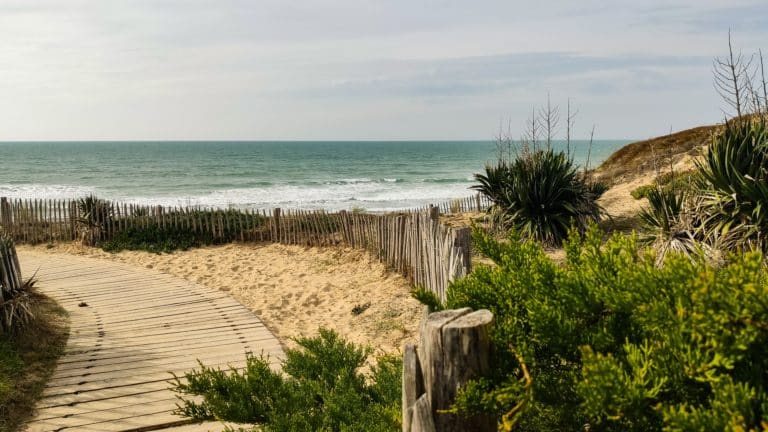 Are you planning to go to this magnificent country for a total change of scenery? Auguste Campsites offer you the opportunity to choose a campsite in Charente Maritime surrounded by a quiet and privileged natural setting. For vacations at the sea, prefer Meschers-sur-Gironde. To discover new horizons, choose the campsite near the lake of Saujon.
Why choose a campsite in Charente Maritime ?
By choosing a campsite in Charente Maritime, stay in an accommodation that provides all the comfort you need, while offering an affordable rate. If you wish, you can stay in a top-of-the-range mobile home and enjoy the comfort of your home, but in the middle of a natural and relaxing environment.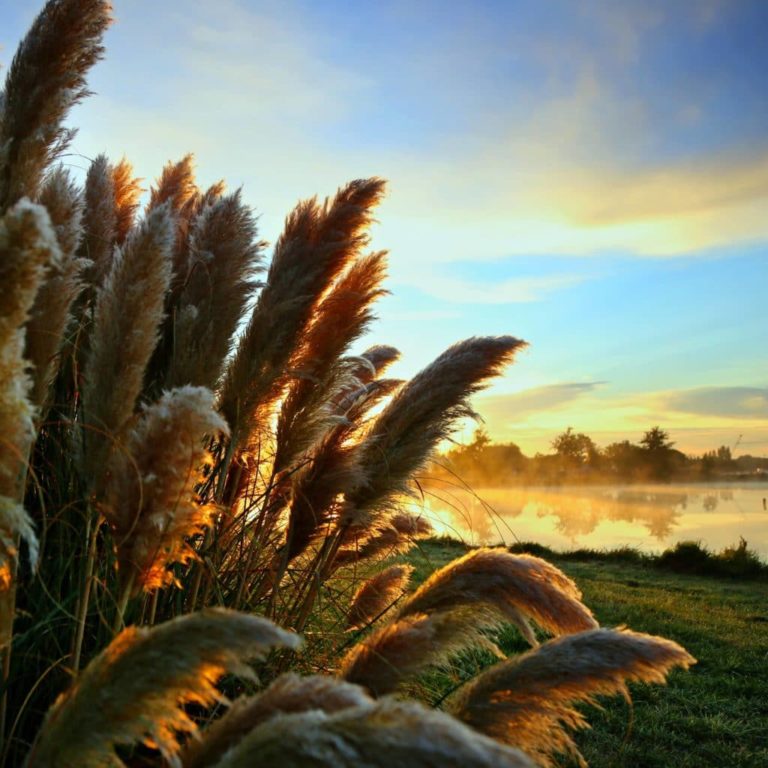 Depending on your needs and preferences, Auguste Campsites offers you the choice between two campsites in Charente Maritime:
Camping du Lac Saujon, a campsite in Charente Maritime to discover nature, practice exciting activities and make a spa treatment;
The Camping des Chênes Verts to stay in a green setting only a few minutes from the sea and enjoy various water activities.
Camping du Lac Saujon : a perfect destination for nature lovers
Our campsite in the Charente Maritime is only ten kilometers away from Royan and will allow you to spend exceptional family vacations. In addition to its proximity to the ocean, the domain benefits from an environment as close to nature as possible. Ideally located near the lake of Saujon, this family destination allows you to camp at the water's edge while living calm and friendly moments.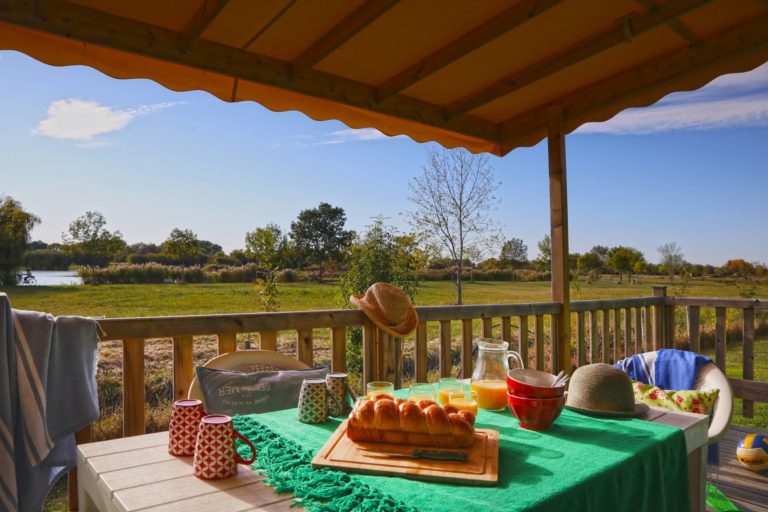 The shores of the lake also offer a multitude of water sports activities. Also consider trying new experiences:
Fishing at the lake of La Lande
Water skiing, wakeboarding, water games
Swimming pool, mini-golf, basketball court and petanque
Bike or walk around the lake
You can also have fun thanks to the internal activities of our campsite in Charente Maritime: playground, children's club, entertainment, theme evenings.
For those who like to relax and unwind, you should know that the Camping du lac de Saujon is located in the heart of a spa built in 1860. By coming to the Espace Philae, you will have the opportunity to take advantage of a thermal cure or well-being and relaxation treatments offered à la carte. In any case, the spa's offer is diversified:
Solarium, swimming pool and jacuzzi
Hammam and sauna
Massages and aquazumba sessions
As far as accommodation is concerned, our campsite in Charente-Maritime offers you comfortable mobile homes and canvas bungalows. The capacity of the accommodation goes from 2 to 6 people depending on your needs (number of occupants, budget, desired infrastructure …).
The family campsite Les Chênes Verts for a stay by the sea
Located 15 minutes from the beach of Les Nonnes, our 3 star campsite in Meschers-sur-Gironde offers a green setting and a preserved environment typical of the Charente-Maritime. This family destination is also perfect for lovers of the great outdoors and the miles of fine sand that greet you as you leave the forests.
Les Chênes Verts campsite covers an area of more than 2 hectares planted with a wide variety of trees: green and white oaks, maritime pines… Enough to take advantage of many shaded areas during the summer season.
During your camping in Charente-Maritime, this wooded area near Royan offers a range of activities ideal for the whole family. The leisure activities and facilities available have been carefully selected to bring together children and adults for moments of sharing.
Swimming pool, tennis court and soccer field
Playgrounds, inflatable games and slide for the youngest
Theme evenings (dancing or animated) open to everyone
Being 800 meters from the Nonnes beach and a few minutes from the Grande Conche, Meschers-sur-Gironde also allows the practice of several water sports. Whether you are an amateur or a novice, you will have the chance to enjoy the thrill of exciting activities such as surfing, paddling or why not jet-skiing?
This destination of the Charente-Maritime also shelters exceptional places to discover for the amateurs of hikes. With or without a guide, you can walk the customs path, visit the Zoo of La Palmyre or discover the aquarium of La Rochelle. A few steps from the Chênes Verts campsite, you can also rent bicycles and go for a ride in the whole region.
For accommodation, our campsite in Charente Maritime offers a wide choice of high quality mobile homes and bungalows, which are perfectly equipped for your stay. According to your needs, you have a mobile home with 1, 2 or 3 bedrooms. The bungalows have 2 rooms with all the comfort that can accommodate 5 people.
Take advantage of our accommodation solutions for everyone!
In addition to mobile homes and canvas bungalows, Les Campings Auguste also rents out spacious pitches on a campsite in Charente Maritime.
In order to preserve your privacy, we have delimited each pitch and accommodation (mobile home or bungalow) with hedges. If you are looking for an unusual accommodation, we can also answer your request.
In addition, we offer on-site catering to make your stay more enjoyable. Don't hesitate to visit the snack bar to enjoy a variety of salads, seafood dishes or hearty desserts. The restaurant of our campsite in Charente Maritime also opens its doors to you to enjoy delicious meals, on the spot or to take away.
Would you like to know more about a campsite in Charente Maritime? No problem, you can contact the Auguste Campsites reception at any time, or directly from our contact page.